CAID opening
Despite the snowy weather and superbowl festivities, the CAID opening last night was well attended. Another themed group show for CAID, but still an interesting collection of work. Forgive me for only knowing a few of the artists' names - sometimes the detroitarts reporter takes pics and then forgets to look at the names...but then again...the pics are supposed to be only a tease to make you go to see the show in person!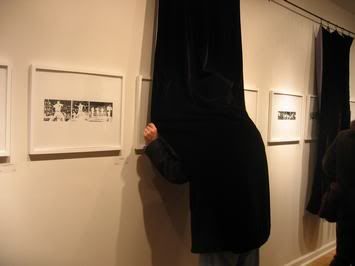 I hear there was a peep-show behind the curtains?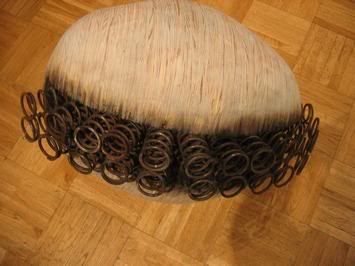 gail mally-mack


these three collages are by artist chris nelson. they are made of baseball cards. very neat.


and the video that played in the main room was by cooper holoweski - u of m graduate.