Cincinnati Art Center
I am finally getting around to posting pictures from the contemporary museum in cincinnati...one of the first museums in america dedicated to showing contemporary art!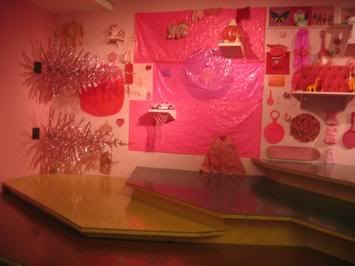 The climbing stairs are by famous artist Andrea Zittle and the background pink found objects are by cincinnati artist Elaine Lynch. Humm...seems like a great combination...a national artist mixed with a local artist! - I couldn't think of a better combo!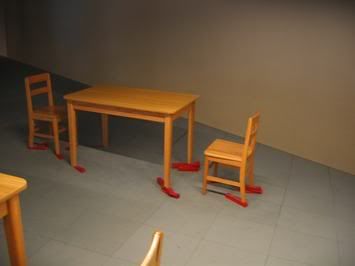 Yes, you could even walk up these uneven floor of positioned desks and chairs. Kind of looks familiar huh?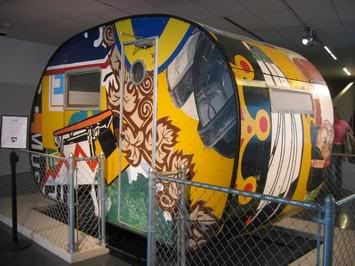 Everyone was invited to enter the trailer...and once inside you were supposed to rock it back and forth...if this trailer is a rockin don't come a knockin!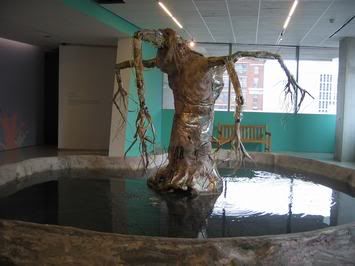 This tree spat water out of its limbs and thrashed around...like a tree from a fairy tale!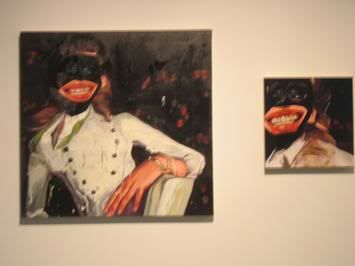 The above pic and below images are a part of separate show in the museum called The Whole World is Rotten featuring historical materials from colonial Africa with an array of works from contemporary African, European and American perspectives. The above pic is a painting but the quality doesn't capture the luscious surface quality and rich oil paint layers that can be seen from up close.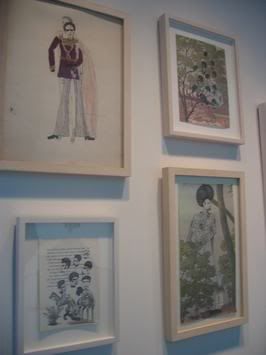 I liked these prints/drawings. They are pages ripped from history books that have black panther illustrations drawn over top - thus asserting their presence into history books.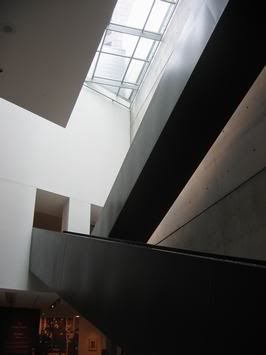 If you have never been to the cincinnati art center, I highly recommend it! These staircases lead you up to the five floors.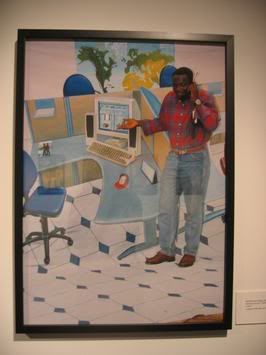 These photographs are a somewhat humorous and also subjective take on african americans in the work place. The artist makes fabric painted murals that he drapes in the background before dressing the subjects in their related scenes. The photos feel like dress up day photos or glamor shot poses and evoke feeling and commentary in the humor of the prints.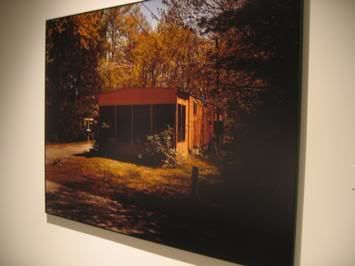 There was an interesting exhibit featuring photographer Taryn Simon. Simon traveled across the US interviewing and taking pictures of convicts that unjustly served time and were later released. The exhibit as a whole was very moving and the dark saturated prints really forced the viewer to be sucked into the portraits and specifically the expressions of the subjects.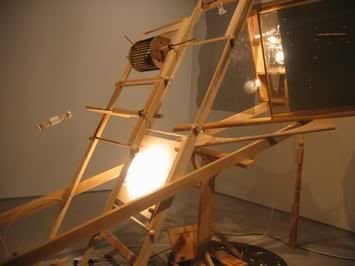 This was the main floor when you entered the museum. Very cool design and the concrete swooping wall forced your eyes to travel up to the expansive staircases that led your way into the gallery rooms.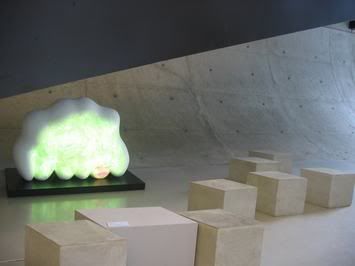 tony oursler in the cincinnati art center lobby floor