BBAC: UNEXPECTED DRAWINGS
A show to check out at the bbac, yes another good show buried in the back gallery space, is called Unexpected Drawings. The show is curated by Stanley Rosenthal - who has his MFA from wayne state and is the graduate officer for the department of art and art history and a professor of printmaking at Wayne State. The show runs till may 5th so there is still time to check out the works. I took a strong liking to one drawing so I might seem a little over zealous about the show, which otherwise is a good show...with the typical strong pieces filled with a few mediocre pieces which is understandable with a show that is mixing teachers, ex-grads, and students of wayne.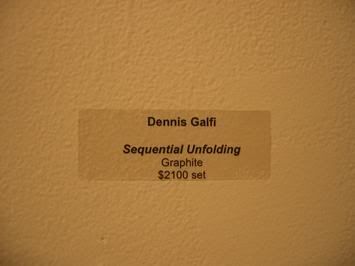 The below etchings are by Dennis...a super great teacher who used to teach with Jim Poole at CCS's print department but when the school decided to re-design the fine arts program that meant changing the print making major so out went the print teachers that had been there for many, many, many years. A huge blow/loss to the department at the time. Now Dennis has found a new home at wayne. I spoke with the curator, Stanley - printmaking faculty, who gives much deserved praise to Dennis.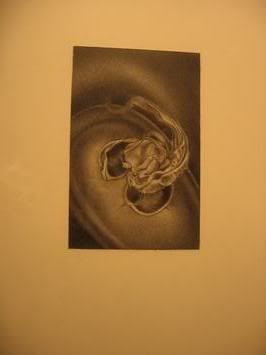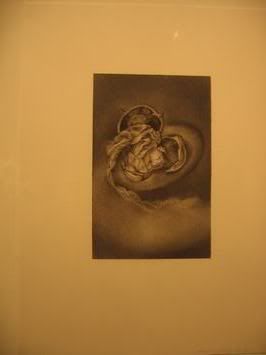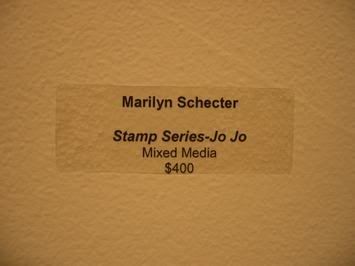 below marilyn schecter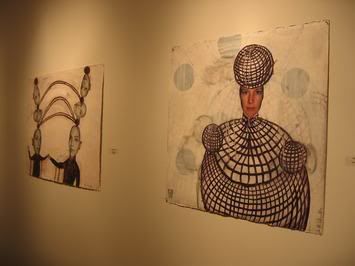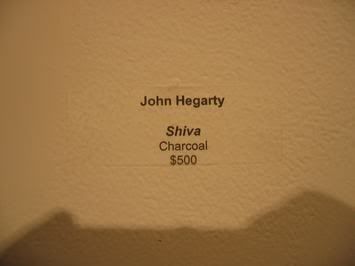 below john hegarty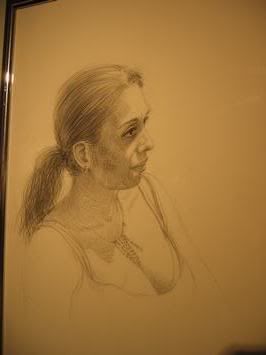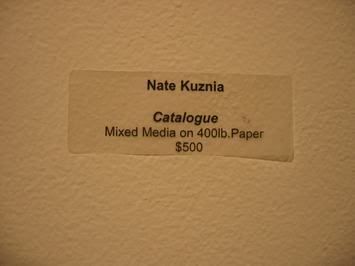 below nate kuznia - I enjoyed these drawings/paintings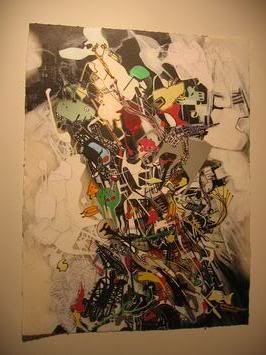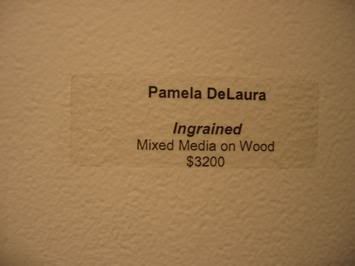 pamela delaura below - these small detailed drawings on cut up tree stumps where hit and miss with me. I liked some but others felt a little too crafty or too contrived.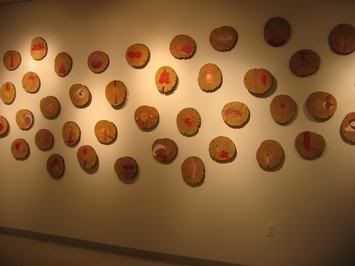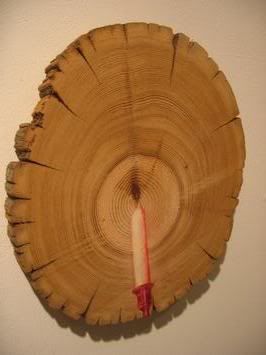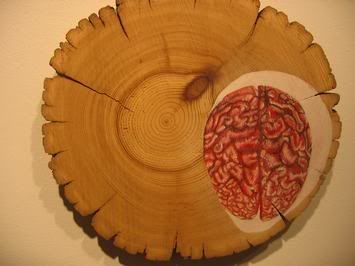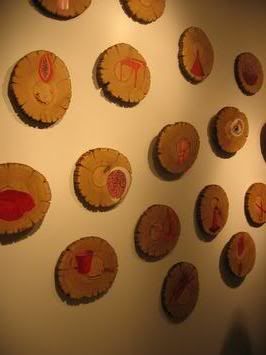 OK, this is the piece that I loved and I think elevates the show. Kevin Ewing - tracing paper drawing (below). At first the drawing seems like a sketched abstraction but the closer you study the piece the more appalled you become. Yes, butts are passing gas and nipples spewing liquid among other broken up and severed body parts. I seem to notice that I am developing an art taste that tends to favor well executed, humorous, slightly twisted or slanted taste with a little bit of abstract expressionism.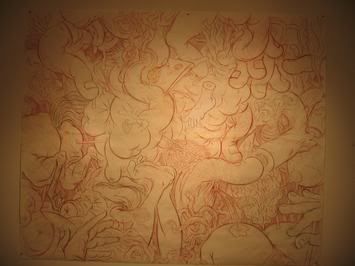 And I had to throw in a couple de kooning comparisons ( this de kooning is an early piece around the Excavation painting time)...I mean come on...this is a pretty good relation right?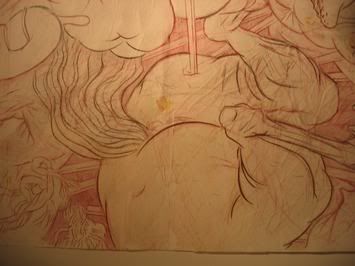 and...here is a late de kooning comparison! I talked with kevin later and he revealed that his three major influences are Rubens, Philip Guston and De Kooning. Not a bad eye, I guess!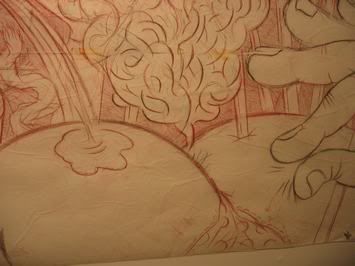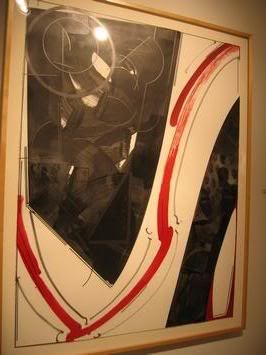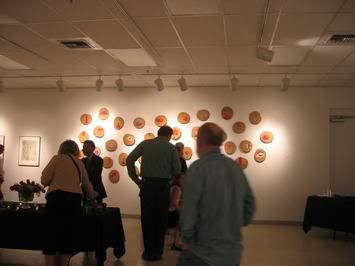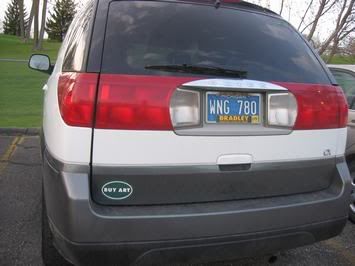 As I was leaving I saw this this awesome bumper sticker! I haven't been successful yet in finding this sticker online but if anyone knows where to find one let me know!