all-consumed
Sometimes I go to so many openings that I forget a gallery that I attended! Well...in this case I have images from the Forum Gallery at Cranbrook - remember they have an opening every friday night! This show was called all-consumed: the next show (this friday) is call Obsession.


fancy slurpee ceramics!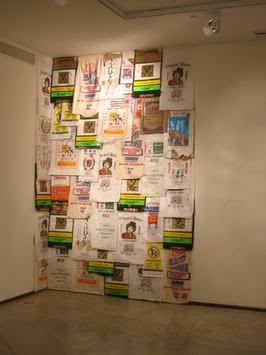 above: colorful potato bags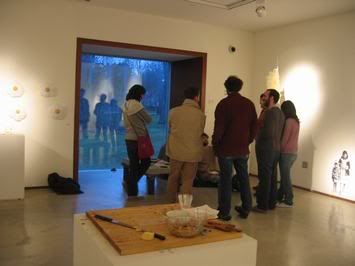 The opening that I attended seemed to just draw a lot of cranbrook kids - OK all cranbrook kids! I kind of felt like an outsider as I walked around. I think I just was feeling paranoid...like everyone was like "who are you...you don't go to cranbrook!" Cranbrook can be an isolated place but I still highly recommend visiting! Man...whenever I go I start to get that tingle inside that I should go to grad school...then I could paint again all day long!