ccs faculty part deux
I asked "Blank Canvas" to review part one of the ccs faculty show so I see it fitting to let them finish off the review. I believe that part two is a better show than part one. There are some great pieces like robert schefman, nancy mitter, clint snider, kate silvio, nancy thayer, and joe nova - I hope you didn't miss his piece with the hole in the wall and eye looking back! Yes, there aresome bad apples of the bunch but overall a good show. Here is "Blank Canvas" to give a review...and I am sure some jokes!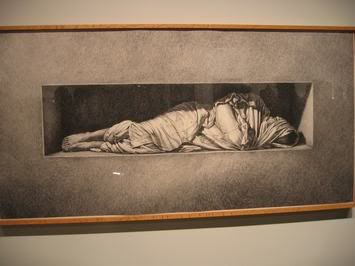 Blank Canvas: good old robbie s. this is a nice piece. it definitely was interesting to see this drawing in comparison to the painted version of the same image currently hanging at Kidd.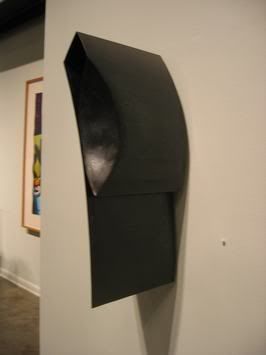 kate silvio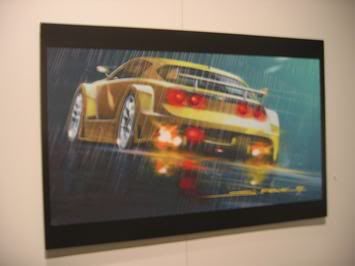 bc: money, money, money - ccs' automotive side showing once again. why does every concept car poster look the same? hasn't this discipline progressed since the early-'90s?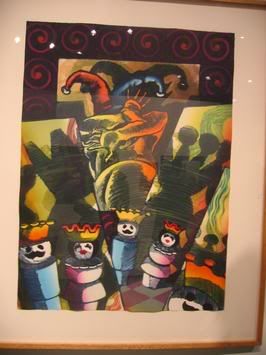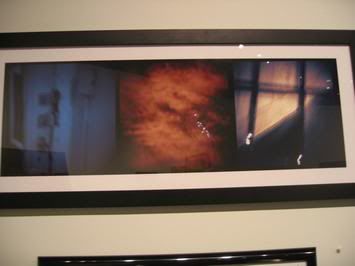 bc: some of the pieces found their way over from the scholastic show.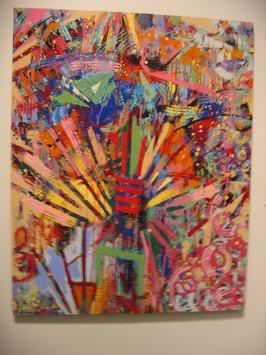 bc: the always vibrant gilda snowden.


bc: materials and concept seemed to work, but the colors? totally corporate.


bc: this piece was called "mystic." for real.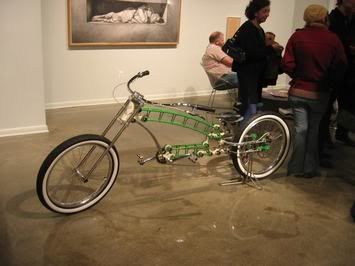 bc: someone must have ridden this over from a DAM opening.


bc: part two of the faculty show had better ceramics - to the extent ceramics can be "better." everything is art, sure, but I find it hard to engage with ceramics.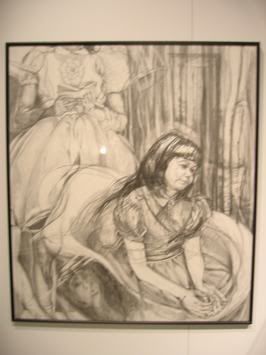 bc: I expect more from the ad department. yes, oysters look like ears. but a good oyster bar ad? hmm.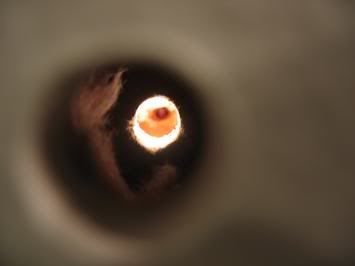 bc: joe nova's creepy squirrel eye peep hole was ... creepy. and fun.


bc: composite-y looking portraits are over.


bc: somebody needs a booth at the dream cruise.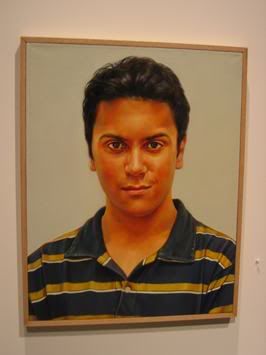 bc: nancy mitter. an excellent capturing of a quintessentially teenage facial expression. in person, this painting is quite captivating.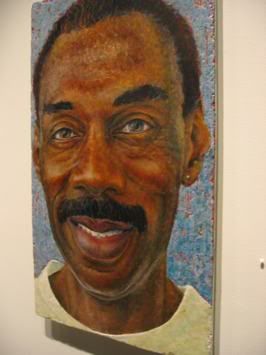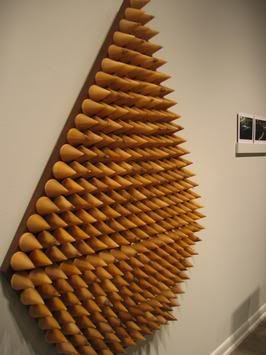 bc: cool wax/wood cone thing. nice size.


bc: old skool ccs prototype car drawings.


bc: one of the best in show. stephen schock's "piston lamp" was well-executed and professional looking. I could see these all over a nice restaurant or bar - a cool office even.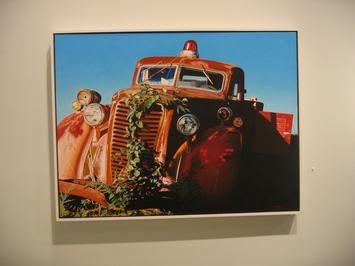 bc: uh oh, more and more people are discovering the idea of taking scenes of "detroit decay" and marrying them to high art. I think that field may be at its saturation point.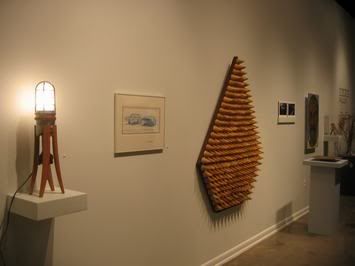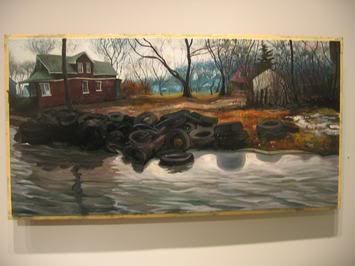 bc: I'm ready to see new work from clint. this older style stuff is cool, but I bet he has even better work to come.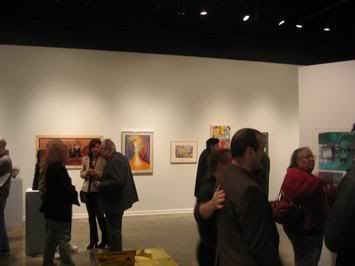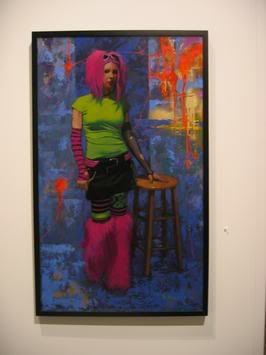 bc: painting a non-traditional subject in a standard way doesn't make for an edgy painting.
bc: part two of the faculty show was definitely stronger than part one.