MI fine arts at the bbac
Maybe it was the rainy weather. Or maybe it was because of my recent trip to NY with galleries/art still vivid in my head, but last night I was in a fowl mood and I am blaming the city this time! I love going to openings but I was so disappointed in the art opening's work quality and also the limited things to do in this city. OK, visiting NY is probably to blame but I always try and stay positive about our city but last night was a different story.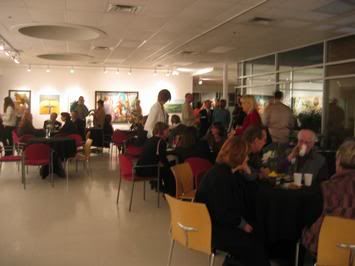 The event was well attended...truck loads of bham and bloomfielders made their way out...couldn't we just ambush them and take them to a guerrilla style show to show them what real detroit/MI art is?
So this was the MI Fine Arts Competition at the bbac....this was a curated event and they even brought in a curator from Missouri! This is MI fine arts?? What? This was a student show with a few gems but they were so far buried that they even looked plain. And there were prizes...yes that is cool but look at what won. Am I missing something?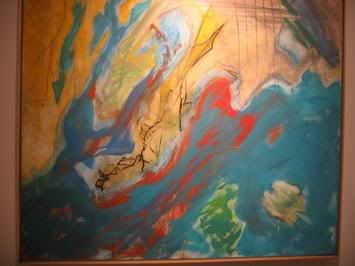 gilda snowden...how can gilda's work be shown with student work?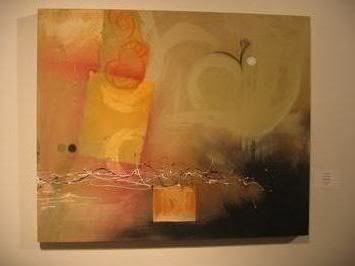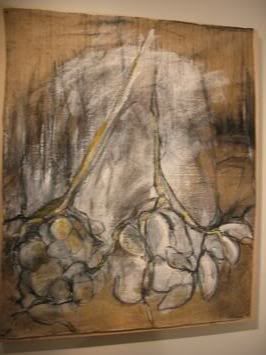 gail mally-mack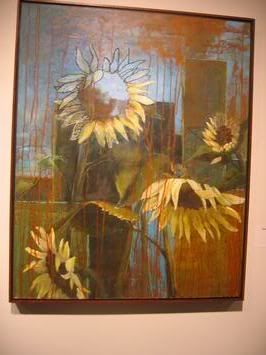 ...and a nice sunflower bouquet?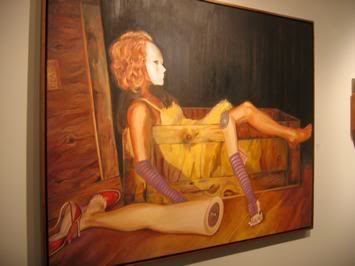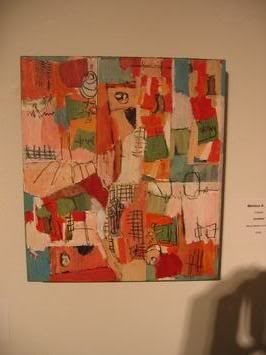 Interesting pieces...but the alphabet? OK, maybe I am being harsh on the bbac...I know they are not the type of gallery that would even host a cutting edge exhibit but as the number of galleries dwindle in Detroit, the more I expect from the ones that are still open.