lakela brown at motor city
You know summer is coming when all the doors are wide open at art night letting in the crisp evening air! Why can't michigan be like this all year round?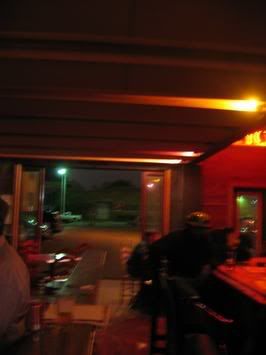 Tonight was Lakela's (ccs grad) night. Now I have to admit I am not too familiar with her work although the rumbles that I heard at the opening were that this work was very different than her previous works while in school. I asked Lakela about it and she said that she is experimenting a bit and while still considering herself a figurative sculptor, she is expressing the figure in a more conceptual and abstract way. She uses resin, wood, pigment, and hydrocal to make these poking bullet forms that erupt or burst from the shiny color field background. Now knowing her background they remind me of magnifications of pores, pimples or other fleshy protrusions.