closing of the aquarium
Today's last day to go to the Belle Isle Aquarium brought forth masses of Detroiters looking to catch a last glimpse of the aquarium. There was still some protest to keep the aquarium open today with the passing of flyers. The aquarium's closing date has been stalled already and I wonder if the huge crowds will buy the landmark some more time.
Next to the aquarium sits the conservatory which is a site to see if you haven't been there. It is like stepping into a jungle of exotic smells and lush greenery. Definitely check it out if you haven't been there!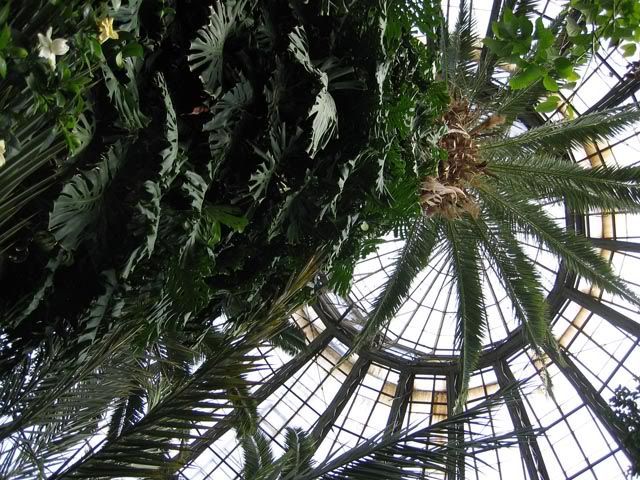 This palm was crazy tall!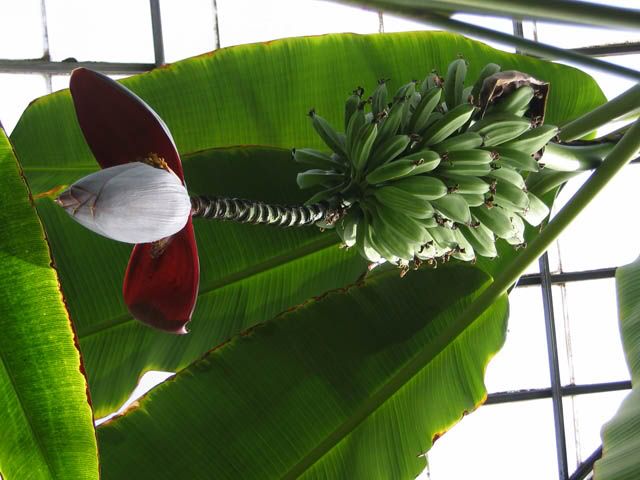 I didn't know that banana trees had such huge flowers!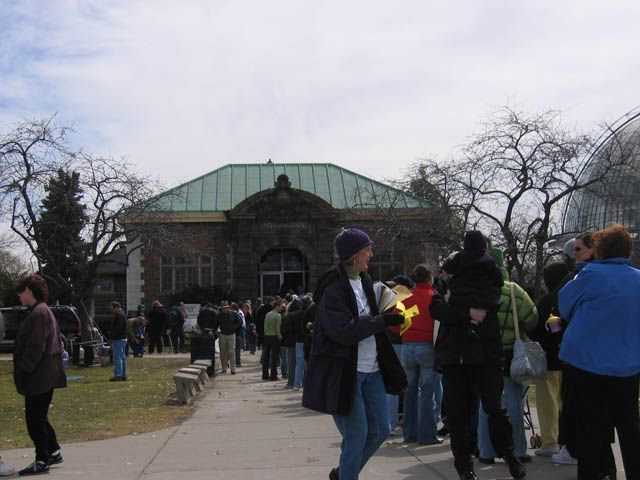 The line wrapped around the building! Tons of families came out to support this historic building.