John Hooer at Motor City
One thing that I have learned about resin coated art is that people lick it up just like candy! OK...an over statement but there is something about "shiny" finished objects that people are attracted to. The only thing to beware of: flaws hide there too. Flaws, although not always blatant can even be as simple as a boring idea or form that looks more appealing "dripping wet".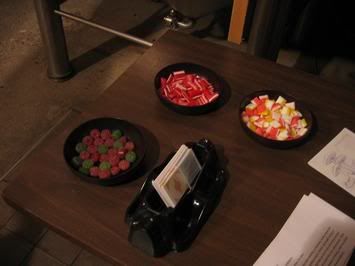 John Hooer's works were very calculated and I found the process up close to be more interesting than at first glance. Hooer uses layers of paint, resin and then some sort of painted tape to create his hybrid, decorative forms.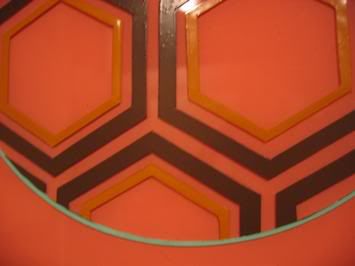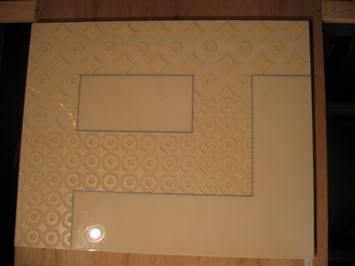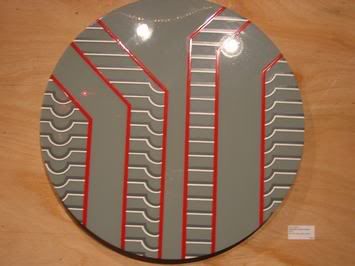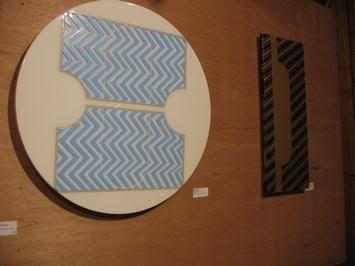 Next Wednesday is Matt Blake...someone you definitely don't want to miss!! Trust me!