Cleveland MOCA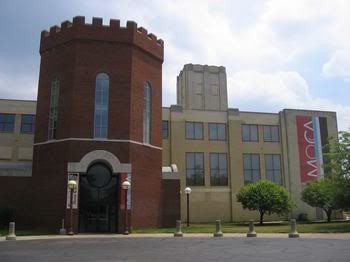 MOCA......Yes.....does every city have a contemporary but us? MOCA was located a little off the beaten path but it was a great museum that features local and national emerging talent. The museum could have been in Detroit: boarded up houses were right across the street, but the castle-like museum is in Cleveland. For me MOCA in Cleveland was bittersweet. It was great to see that places like Detroit can build up and become something and even support young artists. It is hope that Detroit ,too can have a contemporary. But it was also a sad reality check that we are a city lacking a fertile art environment. Let's hope that the talks of Detroit getting a contemporary will actually go somewhere. Maybe we can kidnap some of the city planners from Cleveland????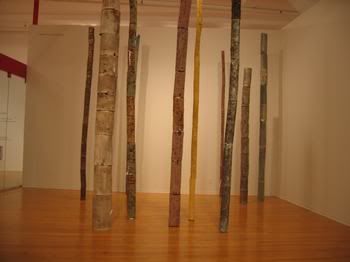 In the emerging artist series, Alicia Basinger creates totem-like stuctures and other ceramic, mixed media forms. Though the combination of clay, porcelain, steel, and various aggregate matter, the works reflect Basinger's conceptual exploration of growth and metamorphosis. The "trees" had the most impact and were a nice scale.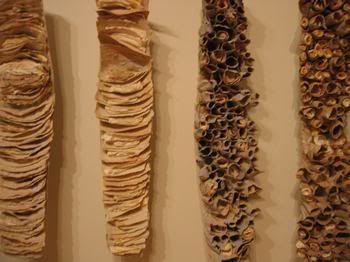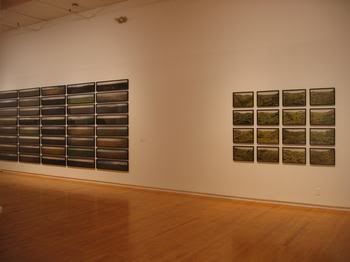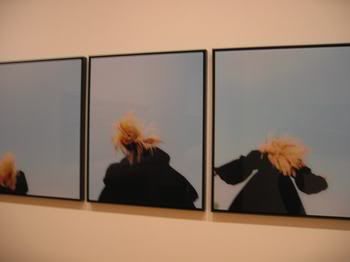 Anna Gaskell displayed large color photographs that toy with issues of innocence, danger, and the transition from adolescence to adulthood.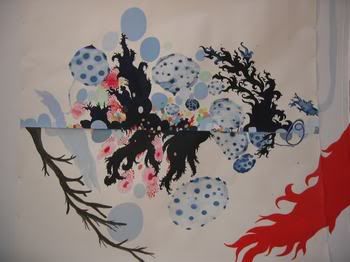 Nina Bovasso joins three large-scale paper diptychs wiht a site specific wall drawing to create an installation.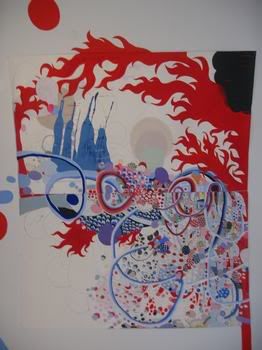 This exhibit is in the Rotunda Gallery. A series of exhibitions at MOCA Cleveland features site-specific installations by emerging artists in this round space. The shows alternate like the main gallery shows but the "Curve Exhibition" space makes for a dynamic architectural setting.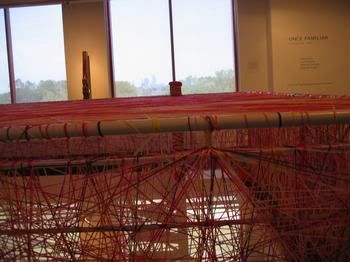 This yarn wrapped web covered the second balcony floor space. The only way up there is a very open narrow spiral staircase. May I mention that it is not fun if you are afraid of heights, but well worth the trip above.