Cleveland is full of public art
Cleveland is a city that shows Detroit's potential to rebuild and recreate a workable, livable city environment. Cleveland has managed to gracefully merge old and new architecture in perfect balance. The city hasn't destroyed the old, but embraced it and added new contemporary structures that create a dynamic city landscape. From old buildings like the court house to new buildings like the Rock and Roll Hall of Fame Museum and new stadium, the city sets an example of an effective urban renewal. Don't get me wrong though, the city still has its share of ghettos. Instead of a centralized ghetto like Detroit, the city has its run down areas that seem to border the thriving hot spots. That said I still never felt unsafe, but I am from Detroit.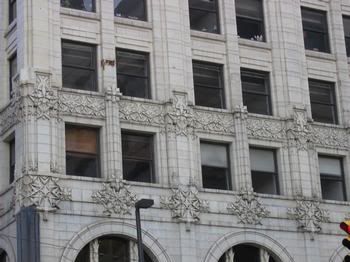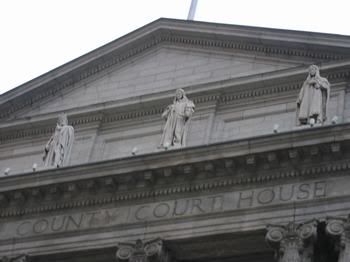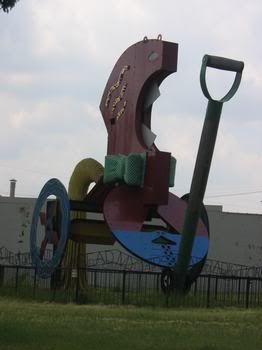 Not only does Cleveland have interesting architecture, but it has lots of PUBLIC ART! Where ever I turned, there was some sort of public sculpture! And not just traditional or boring minimalism, but comical large scale that seemed unexpected. The picture above was in a more run down area, and it made me do a double take. I still am not sure what it was exactly but it had lights and looked like something out of a giant's carnival!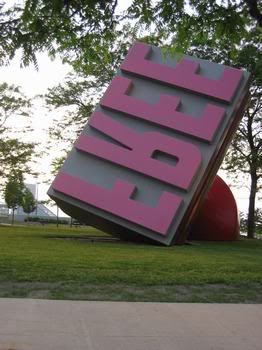 "Free" sat by the water and rock and roll museum on a nice big green courtyard.


Cleveland had giant guitars, like our "cars".