district look back
Another great show at District Arts! For a gallery only in business a little over a year the gallery is still drawing large crowds at the openings and the level of art work is still to be applauded. Gallery director, Christine has quite the eye for selecting art as well as the "art of business" behind her selections. District features established Detroit artists as well as emerging artists looking to have gallery support in a city that turns it's doors on it young artists. District's openings are more like attending a family reunion: they are not snobbish like other galleries. I may be a bit biased but the crowd always sticks around a little bit longer and with the tighter space, conversation really flows.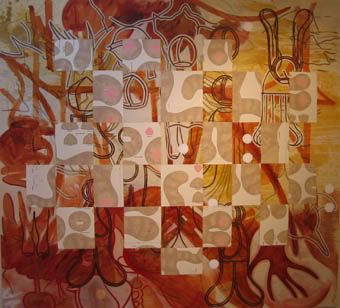 Henriquez's paintings are large-scale-graphic-quilts of canvas. She stitches a patchwork of printed fabric and canvas together with her own organic designs of paint on top. The windows look like medical journals exploded and dissected. Fluid shapes float around the canvas and repeat in a mixed up puzzle piece game.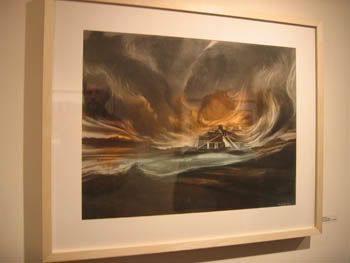 Along with Sergio's bronzes were pastel drawings. Nicely executed with softness.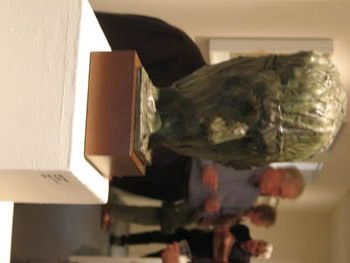 Sergio's bronze mask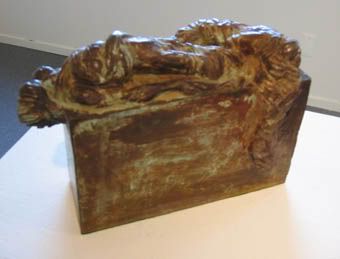 Henriquez also used unexpected materials for her "drawings". She used 2 wood boards of different size butted up against one another. Watercolor painted organic forms of bright colors filled the misshapen boards. The "drawings" also had a very medical feel to me of shapes that looked like body organs and pill shaped ovals.