more ny galleries...
Here are a couple more gallery openings in chelsea: two new galleries - packed openings with sold work...humm...can we bring some of these people to detroit to buy work? After seeing what is new in ny, I really think that we detroit artists can compete with the ny scene...and even do better in some of the cases!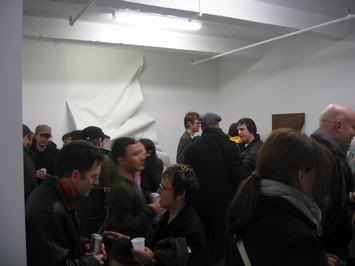 Alois Kronschlager at
Plus Ultra Gallery (new gallery opening)
These pieces were made from paper, styrofoam and caulk. Very reminiscent of detroit artist ben kiehl's drawings/paintings of crumpled paper.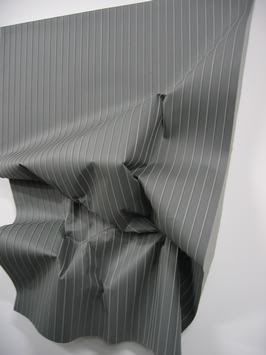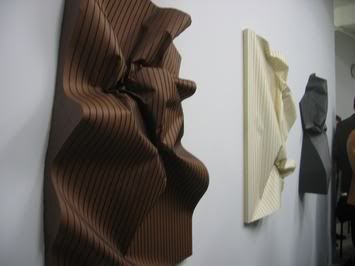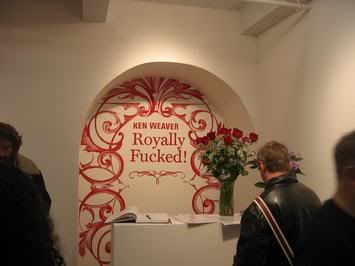 Ken Weaver's Royally Fucked! at
Schroeder Romero (a new gallery opening)
These drawings were all done by oil pastel...pretty impressive right? The opening was packed and already probably a quarter of the pieces were sold at the opening! Gee..ny...looks like you have a good art economy!